The few African American owned newspapers in the Pacific Northwest that points out the indignity that have been representatives of the government who enforce inhumane laws against our most vulnerable citizens, then you wonder what kind of place are we living in:
Community Outraged Over Incident Where Police Officer Punches Black Teen In The Face
But in the mainstream media there is a different picture painted where the beaten down Black girl with a huge swollen eye produced by the police overseer--err--officer to apologize for her protecting her friend from assault:
Girl who shoved cop is charged — and privately apologizes to officer
I HATE SEATTLE #5C BECAUSE BLACK WOMEN AIN'T SHIT OUT HERE - NO ONE PROTECTS US!!!
I say that because of this video:
I'm sorry, but there seems to be discordant rules going on here... The first rule was the officer, even though the Police Overseer --err-- Officer's Guild says he was well within his rights, took too long to take down the one girl he was trying to detain over all, when Miss Rosenthal interceded.
But when a detained delicate 15 year old,
Malika Calhoun
sasses a police guard, she is immediately subdued, and the officer is stripped of his position and goes to jail.
Same kinds of incidents, two different outcomes...Why? Because one girl was Black, fatter, bigger? And the other was a pretty little delicate white girl?
I CALL "PEDESTALIZATION"!!! Being put upon a pedestal licenses some people, chiefly women who fit a stereotype to be treated differentially by authority figures...
There is precedence when I read an article in Newsweek like this:

Our Beauty Bias is Unfair. But should it also be illegal?
BLACK WOMEN INHERENTLY DO NOT FIT THE STANDARD OF BEAUTY IN AMERICAN SOCIETY!!!
This is not about what I personally believe, experienced or my personal opinion. There has been a systematic, outright psychological warfare for generations against the inner, natural, organic beauty that women of African descent have had in this American society.
Dare I say it causes psychological traumas to the point of mental illness starting that the point of puberty for a young girl adjusting herself for womanhood.
The fact is European or White features are favored. That is mainstream! That is a fact.
Living in a place like SEATTLE FAILS to foster ANY kind of self-esteem pride in young teenage Black girls to be anything than the prolific, over-sexualized, dehumanizing images seen on pornographic, misogynistic and outright sexually violent ugliness of humanity, and frankly femininity!!! Hence, a proud black women or girl is so humiliated to have no other recourse but to apologize to a system that gave her the swollen eye!
Where is the self-esteem in that? Especially since this girl has NOTHING in her family life-impoverished-has to fend for herself and find what can love her as somebody on this planet?
What will be the police OVERSEER'S punitive issues? NOTHING!!! He will come out unscathed.
So when the NEXT Black girl is killed! Oh it will be in the line of duty!
Well SEATTLE!!! Be prepared...because the tap dancing negroes you have in charge will concede "peace" so much so that Black Womanhood, Femininity, and Stoicism that gave us Civil Rights Freedoms in AMERIKKKLAN will all but lost!!!
When I read a "Rosa Parks Was Shot And Killed By Police In Seattle..." I honestly am resigned to say I will not be shocked, because I have reached apathy. Unless it is me, then it these Blogs will stop.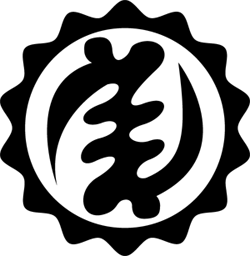 NYAME YE OHENE
ASHE-O
AKEERAH
ASANTE...
Brought to you by
The Ari | ari | ya Universe
: Where Science Meets Mental Health And Wellness